Gutters & Siding Installation
ABOUT Storm strong roofing in paragould Arkansas
gutter & siding installation contractor
Roofing and Gutter Installation
The quality of the gutters you have is in direct correlation with the safety and durability of your roof. For this reason, you would want to have a gutter system made out of the best materials and the most reliable installation technique. Storm Strong Roofing company in Paragould will provide you with just that. Rely on us for your gutter installation in the North Eastern Arkansas area.   Let us help keep your peace of mind knowing that your roof is in the most capable and caring hands.
What sets Storm Strong Roofing Company apart from others?
We believe that the most significant contributor to the success we have gained over the years is our all-encompassing service and the quality we provide it with. Ever since we began, we had a vast knowledge of all roof-related work. However, with time, we have gained a lot of valuable experience. That has made us ready for any challenge that the work might bring. And this has produced us into the proud leaders of the roofing and gutter industry in Paragould Arkansas and surrounding areas.
When addressing the issues regarding your roof, we are not there only to assess the damage, but to perform all the necessary gutter repairs that will guarantee the safety and durability as a of the end result. It is the comprehensiveness of our service that sets us apart from all others and makes us your best choice for both commercial and residential gutter installation in Paragould and surrounding areas.
Storm Strong Roofing Company employees are trained professionals with a over 800 major projects over 20 years, and experience of over a thousand smaller completed projects. We are reliable, proficient, and efficient. Your safety and satisfaction is our number one concern.   
Why are we your best choice for gutter and siding installation in Paragould Area?
Having a quality gutter system is crucial for the well-being of your whole roof. Namely, poor installation can cause damage to your home and business. Substandard materials are prone to fast deterioration during harsh weather, and many of them cannot withstand it. The gutters you have must be able to function correctly even during the worst weather to protect your roof, walls, and even foundations.
With that in mind, you want to have the most reliable and reputable company to take care of your gutter installation. And Storm Strong Roofing is just that. We are a certified, licensed, and insured company that ensures top-quality service and your utmost satisfaction. You can rest assured that our gutter supply service in Paragould AR, is the best in the region.
What are the ways in which we can help?
When it comes to gutter installation in Paragould and surrounding areas, we have developed a reputation of being a trustworthy and hard-working company. Our gutter and siding installation services in Paragould has kept every one of our customers happy and content. When working on gutter installation, we walk our customers through each step, recommending only the service that is necessary to maintain your property. So, when the time is right for your gutter replacement, know that Storm Strong Roofing Company is the one for you.
However, this is not where the extent of our service ends. Apart from installing your new gutter system or siding job, you can turn to us for:
Repairing your damaged gutter and siding
Quality gutters and siding are essential for a quality roof. Even seemingly small damages can turn into big problems if not treated on time. However, you do not have to let the situation escalate as much and call Storm Strong Roofing Company. We will be glad to access the situation, and take steps amply to correct and repair all that is necessary. After our service, you can be confident that your gutters will be in great condition.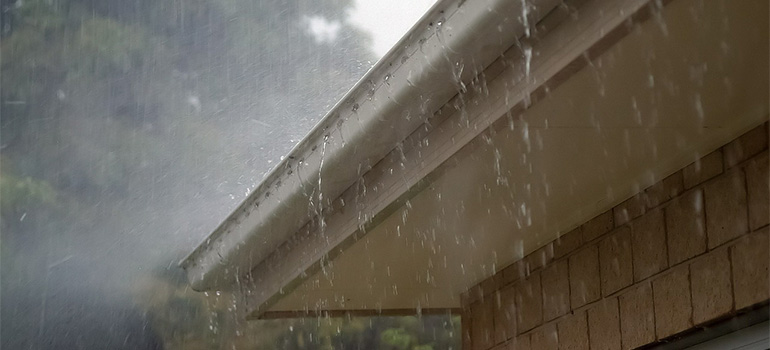 Cleaning the gutter system
Dirty and clogged gutters are a gateway to gutter damage. You want to have a clean and neat gutter system to prevent any unfavorable outcome. Do not bother yourself with the hassle of handing this job yourself, but rather let us take care of it. Our trustworthy roofers will not only spare you the time and trouble but also do the job in the best and most efficient possible way.
Replacing your old and outdated gutters with premium quality ones
In does happen that the damage of the gutter system is so great that the only option left is a complete replacement. That is no reason to despair, as the best Paragould AR,  roofing contractor has got your back. A simple phone call is separating you from the highest quality gutter installation and materials for your gutter system. Storm Strong Roofing Company is your best option as we guarantee success and satisfaction.
Installing and repairing your gutter guards
Gutter guards are an excellent means of stopping clogs caused by leaves and other debris in your gutter system. They do a great job of saving you the money you would otherwise spend on frequent gutter cleaning. Your best provider of premium gutter guards in Paragould is Storm Strong Roofing. We will make sure your gutters are well prepared and protected with quality guards.
Downspout repair and installation
Having just the right kind of downspout for your gutter system can really add to your home's appeal. Not to mention that it will ensure the gutter system stays in good working order. With the wide variety of materials, shapes, colors, and finishes we offer, you will be able to find just what you need. And Storm Strong Roofing Company will take care of the whole installation process. Besides, we can check for any signs of leaking, sagging, clogged gutters, and draining too close to the foundation and further repair or replace your gutter downspouts if necessary.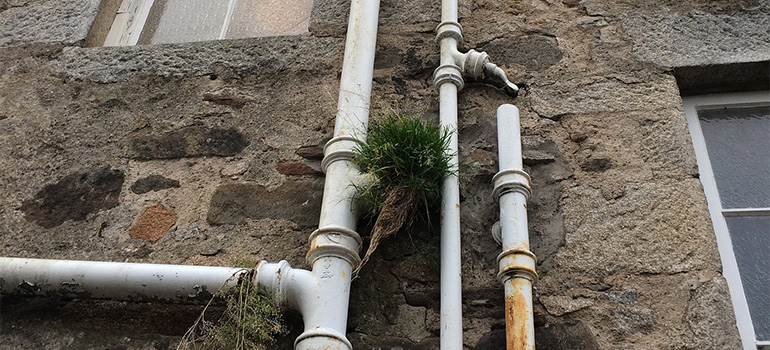 Call Storm Strong Roofing Company today
We are the company you can turn to for anything roof-related. We provide a 100% satisfaction guarantee. In addition, all the projects that we handle include a 2-year warranty on materials and labor. That means that your honest content is ensured when working with Storm Strong Roofing Company. Give us a call today and ensure your roof has the look and quality it deserves.
Are you interested in learning more about our roofing services? Meet with one of our top roofing specialists for a free roof inspection and estimate where we'll come up with a plan of action that meets your roofing budget. Call us today at 870-573-7562  estimate!
1313 South 8th Ave
Paragould, AR.
72450
NEW Location
CLICK FOR MORE INFO
1606 Taylor Drive, Bebee, AR.
72450